Fine Dining at Skybox Level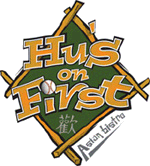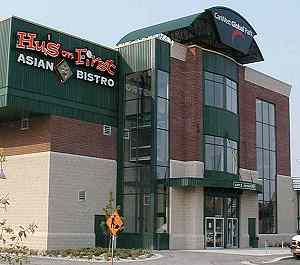 "Hu's" entrance is at the stadium's east end (first base concourse)
Reservations: Call 98-ASIAN
Recommended, especially on game days, but not required.
Hours
Mon to Thurs:

11:00am - 11:00pm

Friday:

11:00am - Midnight

Saturday:

4:30pm - Midnight

Sunday:

4:30pm - 10:00pm

Sun (Game day):

11:30am - 10:00pm
Excellent Food, reasonably priced
Hu's on First is the first Northern League "Ballpark Bistro" added in 2003 as one of the crowning aspects of stadium expansion. The restaurant is open to the public year round and has an excellent selection of asian foods likely to make nearly everyone happy. The cuisine includes Chinese, Vietnamese, Thai and Indonesian foods. Prices are quite reasonable for the quality of food and dining experience.
Atmosphere
Once inside, it's a bit of a surprise since it's a stylish restaurant and not a sports bar. Other than the name, and the balcony seating of the stadium, it's easy to forget you're at the ballpark. Features such as bamboo wall, "wok waterfall" and a "bridge" to cross from bar area to the dining area creating a unique atmosphere. This is a place to savor an excellent meal, not get a quick bite and head to your seat.
Specialties include:
BBQ Pork & Prawn, Shrimp & Mango, or Vegetable Spring Rolls
Pot stickers
Mussels Sambol
Lettuce Wraps
Chinese, Vietnamese, and Curry Soups
A selection of noodle dishes
Many seafood, chicken, beef and curry entrees